Click here to read the full article
The best parts of 1-54 Marrakech 2020 and the projects that strongly exemplify the concepts of human connection, home, roots, and identity.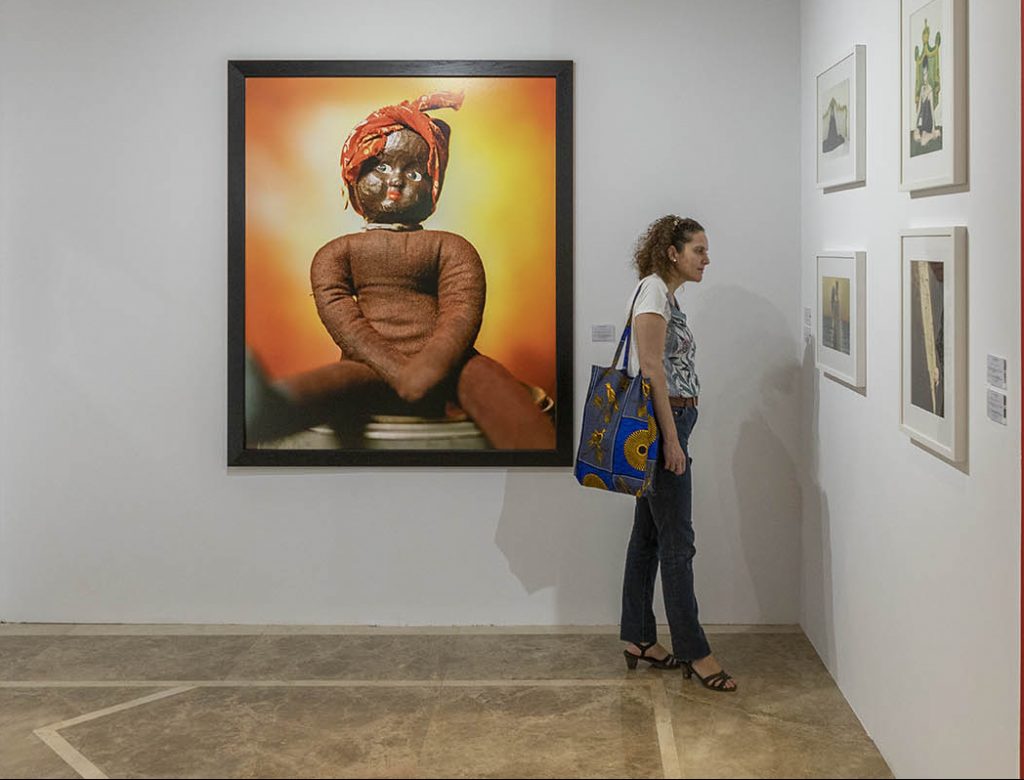 From February 22-23, 2020, Marrakech welcomed back the 1-54 Contemporary African Art Fair for an exciting third edition, with VIP previews two days prior. Since its inauguration at the prestigious La Mamounia Hotel in the winter of 2018, 1-54 Marrakech has aimed to showcase the talent of the 54 African countries and the African diaspora.
"We are thrilled to be returning to Marrakech for the third year and celebrate a milestone that half the galleries are based in Africa and across Africa," said Touria El Glaoui, 1-54 Founder and Art Director.
This year, a new kind of synergy resembling that of a biennale was felt by Marrakech locals and the over 6,000 visitors at the art fair. These visitors include museum directors, curators, and collectors affiliated with museums and non-profit institutions from the Aga Khan Museum to Sotheby's and Tate Modern. They witnessed the presentation of seventy-plus artists – both emerging and established – by twenty galleries from Belgium, Côte d'Ivoire, Egypt, France, Germany, Italy, Morocco, Senegal, South Africa and the United Kingdom.
The third edition also saw the launch of the new 1-54 App, which allowed users to navigate the Fair, save their favourite artists and galleries, explore the VIP and Forum programs and RSVP to events, thus adding to the status of Marrakech as a sophisticated hub for contemporary African art. "In the past twenty years the scene has developed a lot. Morocco is quickly becoming one of the centers where people can display art and artists on the rise. On the map of the art world, you will now start finding Marrakech," said Primo Marella of Primo Marella Gallery.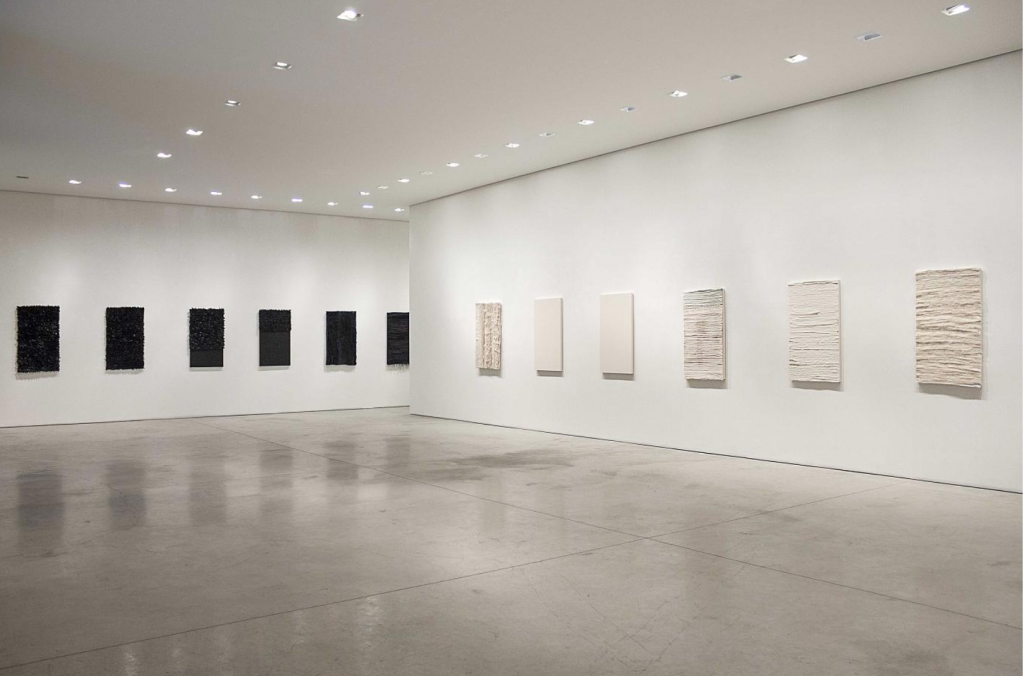 ARTISTS WE LOVE
Abdoulaye Konaté (Mali) / Primo Marella Gallery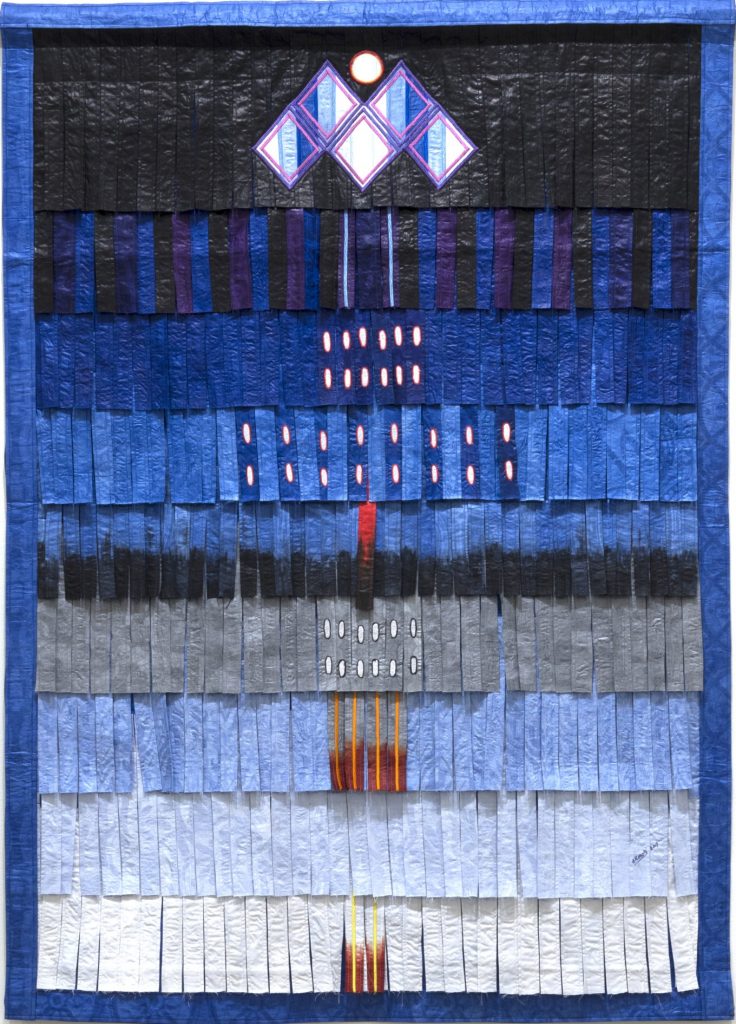 Abdoulaye Konaté's latest works use a symphony of colours that emanate joy, hope, and other symbolism. They cast aside his usual political issues but remain consistent in the themes speaking about human and nature. The Bleau Aux Coquillages 3C is part of a series of colourful textile works that use colour as a flowchart and articulate space, time, and tell stories about society and ancient symbolism. In Africa, colour is considered to be full of power and meaning and can provoke memories for each community. The blue in this work indicates the sea and rivers and is a medium for life. Other textile works in this series show combinations of white, black, and red. Red, for example, conveys power, blood, and overflowing life while black and white indicate absence and knowledge. This series also speaks about African countries moving towards independence. One of Konaté's textile works refers to the Ghana national flag in 1958 with three pan-African colours: red, yellow, and green (same colours as the Malian flag and other National flags in Africa). Once each textile is dyed in colour, it takes on new energy and power. In Konate's work, black shows liberty, red is independence, yellow is sun, prosperity and the golden desert, and green symbolizes hope.
Joël Andrianomearisoa (Madagascar) / Primo Marella Gallery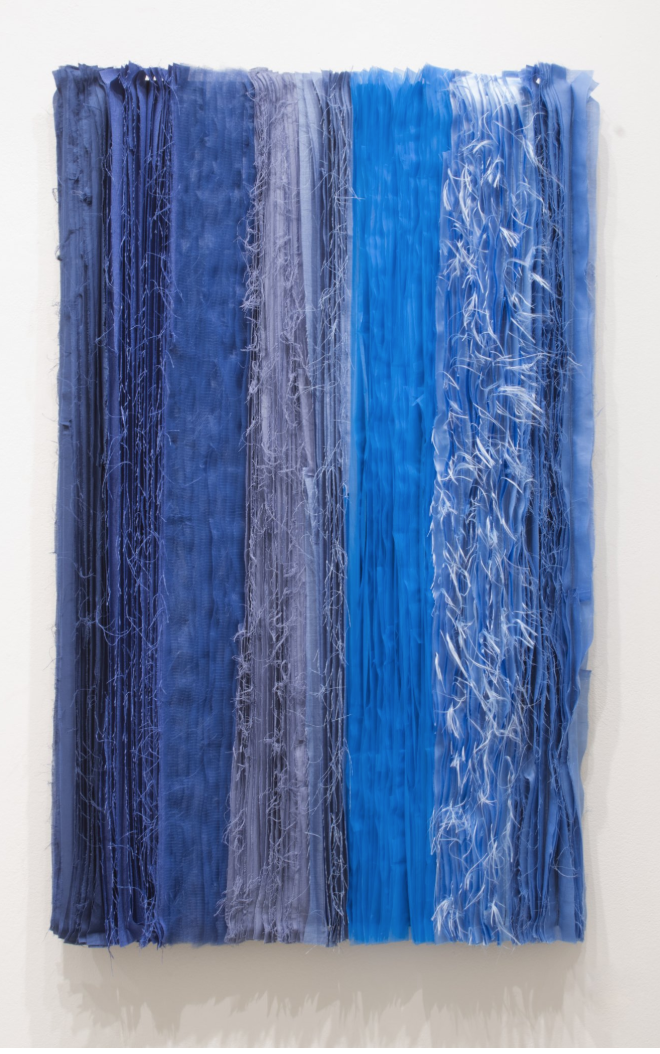 Joël Andrianomearisoa's monochrome installations are created with soft, brittle and often delicate materials such as paper and fabric. He is a master at using textile, all in horizontal or vertical stripes, to create movement, vitality, and shade. For him, every colour conveys a wave of emotions that he uses to deconstruct his work.
The colour black is crucial in his work. It represents an accumulation of variety and overlapping, and indicates infinite possibilities and shades that can be continuously reinterpreted and challenged. His latest works, presented at 1-54 Marrakech, reflect the energetic commotion of noise, smells, images, lights, and movement that are caught in urban spaces. In them, unidentifiable notes of sadness and a strong intensity emanates He says that "his work means nothing and everything," however he feels the most strongly on the subject of time. "What frightens me most is never to be on time, to be outdated. My way of answering this challenge is to be permanently against the current." As a result, he incorporates many disciplines into his work that includes fashion, design, video, photography, scenography, architecture, installations, and visual arts.
Ghizlane Sahli (Morocco) / Primo Marella Gallery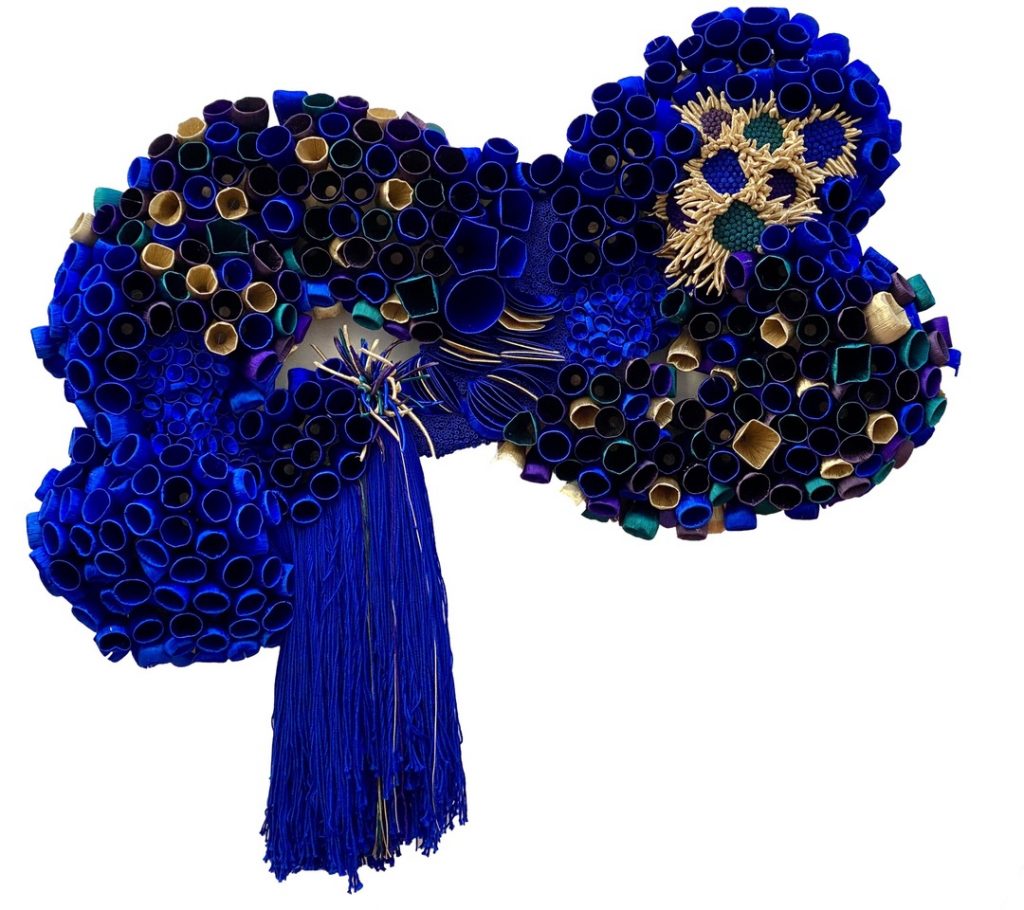 Ghizlane Sahli collects plastic waste bottles and other waste materials, and transforms them, with the help of local Moroccan women, into beautiful silk textures resembling alveolus-shaped forms imagined as human cells. Her work evokes the essence of a dreamlike state and bridges her three passions: space and volume – stemming from her architectural background; silk and thread; and the environment.
Her story and work in sustainable arts can be traced back to 2012 when she created a dress for a Marrakech cultural magazine, made from trash bags, jerricans, and plastic. The successful experience inspired her to focus on creating art and together with her sister and two photographer friends, she formed the Zbel Manifesto collective, which appeared at the Marrakech Biennale in 2014. They presented the installation Pimp My Garbage. The installation was later shown at the inaugural exposition of the Mohammed VI Museum in Rabat.
Click here to read the full article